Serious Injuries In UTV Accident 10/25
A Cameron woman had serious injuries in a UTV accident that happened about 1:00 this morning near Kingston. Forty-two year old Amy Heldenbrand of Cameron was taken to Cameron Regional Medical Center for treatment of serious injuries following the accident on Northwest Browning Drive. Heldenbrand was a passenger in the UTV driven by 45 year old Sharon Weaver of Kingston, who had moderate injuries in the accident and was also taken to Cameron Regional Medical Center. The Missouri Highway Patrol report Weaver was eastbound and lost control of the UTV while going down hill and into a curve on the road. The UTV overturned twice, ejecting all five occupants. The other three were not injured.


Troopers Report Two Injury Accidents Friday 10/25
A two vehicle accident in Livingston County Friday morning left one of the driver with moderate injuries. Sixty-four year old Shirley Leppin of Mendon was taken to Hedrick Medical Center for treatment of moderate injuries following the accident on US 65, four miles south of Chillicothe. According to the report from the Highway Patrol, at about 10:00 am Leppin and the other driver, 31 year old Andrew French of Carrollton, were both northbound when Leppin slowed to avoid debris in the road and was struck from behind by the French vehicle. Both drivers were wearing their safety belt.
At about 9:00 pm Friday in Linn County, a single vehicle accident left two with minor injuries. 74 year old Barbara Wright of Ethel was eastbound on US 36, east of Brookfield, when she lost control of the vehicle and struck a guard rail, totaling the vehicle. Wright was wearing her safety belt at the time of the accident, but her passenger, 10 year old Alaisonn Wright of Ethel was not. They were both taken to Pershing Memorial Hospital for treatment of minor injuries.


County Commissioners Considering Cameras 10/25
The Livingston County Commissioners will discuss camera bids when they meet next week. The commissioners meet Tuesday and Thursday at 9:30 am in the commission room of the courthouse. Tuesday at 10:00, they will meet with a representative from Loud and Clear Communication to discuss camera bids. Both meetings include county road and bridge matters and administrative and departmental duties. The public is welcome to attend.


Book Talk Luncheon Offered 10/25
The Livingston County Library is hosting a Book Talk Luncheon November 2nd at 1:00 pm. Library Director Robin Westphal says following a salad and dessert meal, staff members will review and read short excerpts from noteworthy new books in a variety of genres for different age groups. Westphal expects many of the selections would make good gifts for the holidays. In addition there will be a preview of some new library services.
There is a $5 cost for the catered lunch and advance registration is required. To sign up or for further information call 646-0547.


Trenton Council To Consider Several Ordinances 10/25
The Trenton City Council will consider eight ordinances and bids for sand and gravel when they meet Monday. The meeting begins at 7:00 pm at Trenton City Hall. The ordinances include an amendment to the MoDOT State Block Grant agreement, a contract for removal and disposal of lime sludge, a temporary construction easement with Grundy County, amending several sections of the city code, including for construction and repair of sidewalks, cost share on the sidewalk replacement program, for the purchasing policy, for the letting of contracts and the final ordinance is for amending the city code for the appointments to the Trenton Board of Public Works
Bids will be presented for the purchase of rock and gravel. There will be a discussion on software and a discussion on the land for a solar project.
No executive session is planned for the Trenton City Council Meeting.


MoDOT Work For The Local Counties 10/25
Mowing, Striping, signage work, pothole patching, shoulder repairs and spraying are MoDOT projects taking place throughout the entire northwest part of the state in the coming week. Other projects in the local counties include:
Daviess County
Route P - remains CLOSED through October at the Little Muddy Creek Bridge; bridge re-decking project.
US 69 - At the Big Creek Bridge; bridge maintenance, Tue - Wed
Grundy County
Route A - CLOSED from 100th to 95th Street for culvert replacement, Thu
Livingston County
US 65 - At Grand River Bridge; bridge maintenance, Mon - Wed
US 36 - At Grand River Overflow Bridge; bridge maintenance, Thu - Fri


Chillicothe City Council Meets Monday 10/24 12pm
The Chillicothe City Council will consider police car bids, an animal ordinance and a settlement agreement when they meet Monday. The meeting begins at 6:30 pm at City Hall and starts with the approval of salaries and invoices, consideration of the police car bids and approval of CMU's health insurance.
Leslie Patek will discuss restricting monkeys and wild animals in the city limits. An ordinance will be presented for approval of Municipal Utilities contracts. The City Administrator will provide information on another carving at Simpson Park and rails to trails program. He will also present ordinances for approving the city's job descriptions and a settlement agreement with Century Link.
The council will also have a discussion on development of the old prison property on Third Street.
An executive session is planned if it is needed.


Changes Likely for City Health Insurance 10/24 12pm
Changes may be coming for the City of Chillicothe's health Insurance. The Council workshop session on Thursday included discussions about needing to go out for bids. City Administrator Ike Holland says they expect rates will increase between 20 and 46% and the city is considering changes. With those changes, Holland says the council will need to consider the cost share between the city and its employees.
Bids for the health insurance are expected to be returned by about mid November.


Chillicothe Fire Training Center Coming Together Soon 10/24 12pm
Parts for the new Chillicothe Fire Training Center have been arriving and will all be here by Monday, but some assembly is required. Fire Chief Darrell Wright says the assembly works begins Monday.
<Audio: Chief Wright 1>
The pieces of the Training center are constructed from steel storage and shipping container and the various pieces are assembled off site.
Wright says the new facility allow for a variety of training.
<Audio: Chief Wright 2>
Once the assembly of the Training Facility is complete, Wright says they will have a ribbon cutting to show it off. The date will be announced soon.


Swan Lake Expanding Offerings 10/24 12pm
The Swan Lake National Wildlife Refuge Hunting Plan and Environmental Assessment were completed in September and are available for review by the public through November 7th. Under the amended plan, hunting opportunities will be expanded to include hunting opportunities on the Outlying Units.
Some of the changes will include opening more areas of the Refuge to waterfowl hunting, adding a managed archery deer hunt, open a unit of the Refuge to squirrel hunting, and a small 40 acre parcel of the Refuge adjacent to the Yellow Creek Conservation Area will be open to statewide regulations with the exception of deer firearms hunting.
Swan Lake also manages outlying units located in Chariton County, Bates County, Henry County, Cedar County, and St. Claire County. Those outlying units will be open to hunting in accordance with state regulations.
A copy of the amended Compatibility Determination can be found at the Refuge Visitors Center or downloaded on the Refuge website. Copies can also be reviewed at the Public Libraries in Chillicothe, Brookfield, and Brunswick.


Bogard Woman Has Serious Injuries In Accident 10/24 6am
A Bogard woman had serious injuries when her car vaulted across a drainage ditch and hit an embankment Thursday morning. Thirty-nine year old Shauna Berwaldt of Bogard was flown to Truman Medical Center following the accident that happened about 8:30 Thursday morning. State Troopers report Berwaldt was southbound on US 65 near Highway 10, when she ran off the road and down an embankment, went airborne across a drainage ditch and hit the bank on the other side. The vehicle came to rest in the water filled ditch. Berwaldt was not wearing a safety belt at the time of the accident.


Chillicothe Police Report 10/24 6am
One accident and three arrests are in the Chillicothe Police Department report for Thursday.
Officers arrested Travis W Walker following a traffic stop at Graves and Green Streets. The arrest was for alleged expired plates, no insurance and driving while suspended. Walker was cited and released.
Dominique P Hurst was arrested in the 10 block of South Washington Street on a Livingston County Probation and Parole warrant. She is held at the Daviess Dekalb Regional Jail.
Gregory A Simpson was arrested in the 300 block of Walnut for alleged possession of a controlled substance and possession of up to 35 grams of marijuana. He was taken to the Daviess Dekalb Regional Jail.
Stealing reported in the 1000 block of Graves Street remains under investigation. Officers also investigated a report of property damage to a vehicle in the 500 block of East Bridge Street.
No injuries were reported in an accident in the 900 block of Jackson Street. The report states a parked vehicle was struck by another vehicle that left the scene, Minor damage was reported.


Three New Most Wanted 10/24 6am
Three new most wanted are now on the list from the Livingston County Sheriff's Department. Deputies are asking for assistance from the public in locating the following:
Thirty-six year old Shane Alan Manley of Breckenridge. He is a white male, 5' 8" tall, 186 pounds with brown hair and blue eyes. He is wanted for alleged failure to appear on charges of non-support.
Thirty-eight year old Barry Preston Cooper of Chillicothe is a white male, 5' 9" tall, 195 pounds, with blond hair and blue eyes. Cooper is wanted for alleged failure to appear on charges of non-support.
Thirty-five year old Kendale D Church of Columbia is a black male, 6' tall, 155 pounds with black hair and brown eyes. Church is wanted for alleged failure to appear on charges of non-support.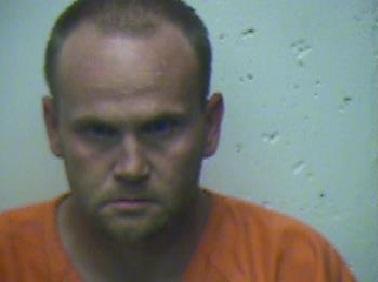 Shane Alan Manley Barry Preston Cooper Kendale D Church

If you have information on any of these three, call the Livingston County Sheriff's Department at 646-0515.


Operation Help Spaghetti Dinner 10/24 6am
A spaghetti dinner this evening will help a local group assist others through the winter months. Operation HELP in Chillicothe hopes for a boost from the community in their annual Spaghetti dinner on tonight. For 31 years, Operation HELP has assisted other with rent, utilities and other emergency assistance. In the past six months, they have provided nearly $50,000 of Assistance to almost 240 area residents.
To assist with the funding for Operation HELP, the Spaghetti Supper will be held this evening from 4:00 to 7:00 pm in the First Christian Church Basement. Your free will donation will get you spaghetti, salad, garlic bread and a selection of homemade deserts.


Pumpkin Contests Wrapping Up 10/24 6am
Today is the last day to get your carved pumpkin entry in at the Livingston County Library. Library Director Robin Westphal says a Pumpkin CARVING contest began Monday. You still have time to let your imagination soar and enter the Pumpkin Carving Contest! Carved pumpkins can be registered at the main desk until the library closes this evening. All pumpkins will be on display next week for viewing and voting. Prizes will be awarded for the top 3 People's Choice favorites. For information on the Pumpkin Carving Contest, call 646-0547.
In the Children's Department, the entries from the Pumpkin Decorating contest are on display. Director Candy Warren says there are four categories for the entries.



Dale Scholle
A Tina resident, 73 year-old Dale Scholle died October 22 in Tina. Funeral services will be Saturday at 10:00 am at Coloma Baptist Church, with burial at Van Horn Cemetery in Bogard. Family visitation will be Saturday from 9:00 to 9:45 am at the church. Memorials may be made to the Family's Choice. Bittiker Funeral Home in Carrollton is in Charge of arrangements.

Mildred Brenner
A Laclede resident, 81 year old Mildred Brenner died October 21st in Laclede. Services are Saturday at 10:30 am at Wright Baker Hill Funeral Home in Brookfield, with burial at Laclede Cemetery. Friends may call Friday from 1:00 to 7:00 pm, with family visitation from 5:00 to 7:00 pm at the funeral home. Memorials may be made to Brookfield Senior Center Meals on Wheels or Linn County Serve Link Hospice.

Anna Mae Belle Glick
A Chillicothe resident, 95 year old Anna Mae Bell Glick died October 23rd in Hamilton. Services are Saturday at 11:00 am at Breckenridge United Methodist Church, with burial at Rose Hill Cemetery in Breckenridge. Friends may call Friday from Noon to 6:00 pm at Pitts Funeral Home in Breckenridge, with family visitation Saturday freom 10:00 to 11:00 at the church. Memorials may be made to American Diabetes Association

Wallace Mallory
A Carrollton resident, 90 year-old Wallace Mallory died October 22nd in Carrollton. Funeral services will be Saturday at 3:00 pm at United Methodist Church in Carrolton with burial at Evergreen Cemetery in Braymer. Family visitation will be Saturday from 2:00 to 2:45 pm at the church. Memorials may be made to the church. Bittiker Funeral Home in Carrollton is in charge of arrangements.

Ted "Teddy" Sweets
A Chillicothe resident, 69 year old Ted "Teddy" Sweets, died October 24th in Chillicothe. Funeral services are Monday at 12:00 pm at Schowengerdt Funeral Chapel in Butler, with burial at Oak Hill Cemetery in Butler. Friends may call Sunday from 12:00 to 3:00 pm at Community of Christ Church in Chillicothe. Memorials may be made to the Butler Bears Football Program.

Maynard Bonta
A former Trenton resident, 92 year old Maynard Bonta died October 24th in Marshall. Services will be Tuesday at 2:00 pm at Resthaven Mortuary in Trenton with burial at Resthaven Memorial Gardens in Trenton. Friends may call Monday after 9:00 am with a family visitation on Tuesday from 1:00 to 2:00 pm at the mortuary. Memorials may be made to the Jewett Norris Library or the Wesley United Methodist Church.