Bus Driver Pay Increase 7/30 12pm
Bus Drivers for the Chillicothe R-II School District will start at $35 a route. The School Board approved increasing pay from $31.48 to $35 per route, putting the district at the top of the pay list for bus drivers in the area.
Superintendent Dr Roger Barnes says the School Board, earlier in the month, approved changes to the re-imbursement policy that seems to have been another issue for some potential drivers.
<Audio: Barnes 1>
The increase in the Driver pay will mean an increase of nearly $6,400 to what the district had already budgeted for the year.


Make Sure Children Are Up-To-Date On Immunizations 7/30 12pm
Preparing your child for school isn't just about getting them new cloths and school supplies, it also means making sure you child is up-to-date on their vaccinations. The new school year starts August 19th in Chillicothe and children attending Kindergarten through 12th grade need to be up to date with their shots and boosters. That includes:
Hepatitis B
DTaP - for diphtheria, tetanus and pertussis
IPV - for Polio
MMR - for Measles, Mumps and Rubella
Varicella - for Chickenpox.

Those immunizations are available through your family doctor, but you can also get them at the Livingston County Health Center. The Health Center immunization services are offered several times each month by appointment. Call the Health Center at 646-5506 to schedule your appointment.


Scam & Identity Theft Attempt 7/30 12pm
The Livingston County Sheriff warns of a possible scam or identity theft attempt. Sheriff Steve Cox says a local resident reported receiving unusual mailing. Letter gave public information about death benefit amount paid by Social Security. It than requested a written reply from the recipient to include the name, address, date of birth, and possibly other information for both that person and spouse. In return this business claims they will send a gift card to a retailer in our area.
Cox says the letter apparently did not disclose the name of a legitimate business this was mailed from. He suggests anyone receiving such mailing to be very cautious as it may very well be a scam and/or attempt of identity theft.


Flood Warning On The Grand 7/30 12pm
The Grand River continues to rise, with levels well above flood stage for most of the Grand River.
At Gallatin, Flood Stage is 26 feet. At 11:00 am, the river was at 28.56, at or near the expected crest.
At Chillicothe, Flood Stage is 24 feet. At 11:00 am, the river was at 33.39 feet, with a forecast crest of 34 feet.
At Sumner, Flood Stage is 26 feet. The river level at 11:00 am was 35.23 feet, and expected to rise to a crest of 36.3 feet.
At Brunswick, the river remains below Flood Stage of 19 feet. The morning reading was 18.45 feet and a crest this weekend is forecast for 24 feet.


Roads Closed For Floods 7/30 12pm
Most of the flooded roads in the KCHI listening area have now opened. The Missouri Department of Transportation says just one road remains closed.
In Livingston County, Route C is closed at Shoal Creek, south of US 36.
Check the MoDOT website for the latest on the roads closing in your area.


Drug Arrests In Police Report 7/30 6am
Several arrests are in the Chillicothe Police Department report for Wednesday.
Krachenda J. Paustian was arrested in the 1000 block of Polk Street on a Livingston County warrant for alleged possession of a controlled substance. The report states officers located controlled substances at the home and Paustian faces additional charges of alleged possession of a controlled substance.
Two prowlers were reported in the 1500 block of Webster St. The report states they had that fled the area on foot. The resident told officers there was a dome light on in one of their vehicles that was parked. The resident discovered that personal items had been stolen from the vehicle. The incident remains under investigation.
Officers were called to the Livingston County Juvenile Office for a report of illegal drug use. The report from the Juvenile Officer led to the arrest of Daniel A. Bowen, Sherri L. Houston and Miranda Jo Bowen for two counts each of alleged distributing a controlled substance to a minor and 2 counts of endangering the welfare of a child.
Wednesday, Officers responded to a report of a stolen bicycle in the 200 block of Gale Street.


Sheriff's Report 7/30 6am
The Livingston County Sheriff's Department reported several investigations and arrests.
July 12th, a report of a domestic assault and property damage resulted in the arrest of Kyle Anthony Eichler of Chillicothe for alleged domestic assault.
On the 21st, two runaway children were reported missing in Dawn. They were located and return to their grandparents.
Thirty-five year old Angela Stock of Wheeling was arrested July 23rd on a warrant for alleged failure to obey a judges orders.
The 27th, a traffic stop on Highway 190 at LIV 233 resulted in the arrest of 20 year old Michael Calvert of Chillicothe on a Livingston County warrant for alleged probation violation on an original conviction of endangering the welfare of a child and sexual misconduct
Sheriff Cox says a Brookfield man was stopped and cited on US 36 at LIV 269 for 99 in a 65 zone.


Trenton Women Injured 7/30 6am
Two Trenton women were injured in an UTV accident late Tuesday night in Downing, MO. The Highway Patrol reports Andrew Akers of Downing was driving the UTV, when he went off a road and the UTV overturned. Passengers, 57 year old Patricia Lenhart and 20 year old Sarah Lenhart, both of Trenton, were taken to Scotland County Hospital for treatment. Patricia had moderate injuries, while Sarah had minor injuries. Akers was not injured.


Wisconsin Man Arrested 7/30 6am
A Wisconsin man was arrested Wednesday in Daviess County. Twenty-nine year old Itay Rahamin was arrested at about 6:30 pm for alleged possession of drug paraphernalia. He was taken to the Daviess Dekalb Regional Jail pending the posting of bond.


Beef Herds On The Rebound 7/29 12pm
The price of beef has been up and over the past several years, beef producers have been reducing herd numbers to take advantage of the pricing. Shayle Shagam, senior livestock analyst for the USDA says the tide is beginning to turn as producers are holding back a bit.
<Audio: Shagam 1>
Shagam says only about 1/3 of the cattle at the feed lots are heifers, don considerable from a year ago, signaling a turnaround as the producers begin to build the herds. Shagam says there is incentive for producers to do just that.
<Audio: Shagam 2>
For consumers, that could signal a brief shortfall of beef as producers are beginning to rebuild the herd.


Bread Contest @ Sliced Bread Saturday 7/29 12pm
Do you fancy yourself as a good bread baker? Have your friends suggested you enter baking contests? This Saturday you have the chance. Sliced Bread Saturday is this Saturday from 8:00 am to 2:00 pm at and around the downtown square.
The Home of Sliced Bread Baking Contest is just one part of the festivities. Registering for the contest is free and easy. Just drop off your bread between 8:00 am an Noon inside the Courthouse. Judging begins at 11:30 and winners will be announced live in Silver Moon Plaza at 1:30 pm.
Cash prizes will be presented for the top three entries in each category with the 1st place winners receiving $100. Those categories include traditional bread, sweet and quick breads and a youth category.
For rules and information, call 646-4071.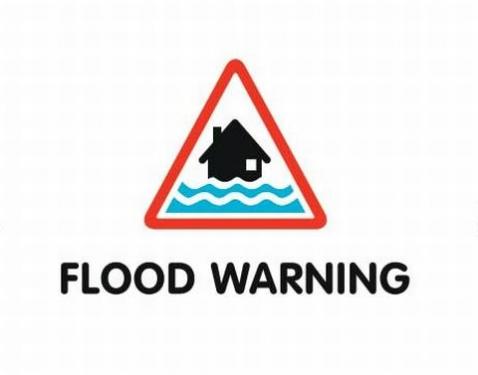 Flood Warnings Due To Heavy Rain 7/29 6am
The Grand River is rising quickly after heavy rainfall overnight (Tuesday night). Flood warnings are in place as minor and moderate flooding is expected into the weekend from Gallatin to Brunswick.
At Gallatin, the river will rise above flood stage of 26 feet this afternoon and should crest at 30 feet Thursday morning. Flooding should end Friday evening.
At Chillicothe, the river rose quickly above flood stage of 24 feet this morning and should crest at 34.5 feet overnight. Flooding is expected last into Saturday evening.
At Sumner, flood stage is 26 feet and the river is above 30 feet and is expected to crest at 36.5 feet early Friday morning. Flooding should last into Monday.
At Brunswick, the river will rise above flood stage of 19 feet Thursday evening and crest at about 24 feet, with flooding continuing into next week.


Tax Rate Hearing Set 7/29 6am
A Tax Rate Hearing will be held to set the Livingston County property tax rate for personal property and real estate. The Livingston County Commissioners will hold the public hearing August 11th at 11:00 am in the commission room. Assessed valuations for the county have risen about $2.8 million dollars from last year. The County Budget includes property tax revenues of $118,005 with a total proposed property tax rate of .0682 per hundred dollar valuation. That includes .0172 for the County's general fund and .0510 for the Senior Citizens fund.



Chillicothe Police Report 7/29 6am
Several arrests are in the Chillicothe Police Department report.
Sunday, a report of a domestic disturbance in the 400 block of Dickinson led to the arrest of Rhonda Yarbrough for alleged DWI and resisting arrest. Officers also arrested Billy Williams on a Clay County warrant.
Kimberly Draper was arrested Monday on a probation violation warrant.
Macon police requested a stop an hold for a possible credit card scam. The vehicle and woman were located in the 1000 block of Graves Street and the woman was taken into custody and the car impounded. They were turned over the Macon PD.
Officers arrested Mary Lou King in the 1000 block of Graves Street for alleged shoplifting.
Jay D Kirkhart was arrested in the 1200 block of North Washington for alleged stealing.


Officers Assist Gallatin PD 7/29 6am
On Monday, Chillicothe Police officers assisted the Gallatin Police with an early morning burglary. Chillicothe officers received information about the burglary of a business in Gallatin. Gallatin Officers responded to Chillicothe to recover stolen items and identify suspects. The officers from both departments and the Livingston County Sheriff's office went to Ludlow, where they arrested one of the three suspects. The other two had already been arrested by Chillicothe Police Officers on unrelated charges.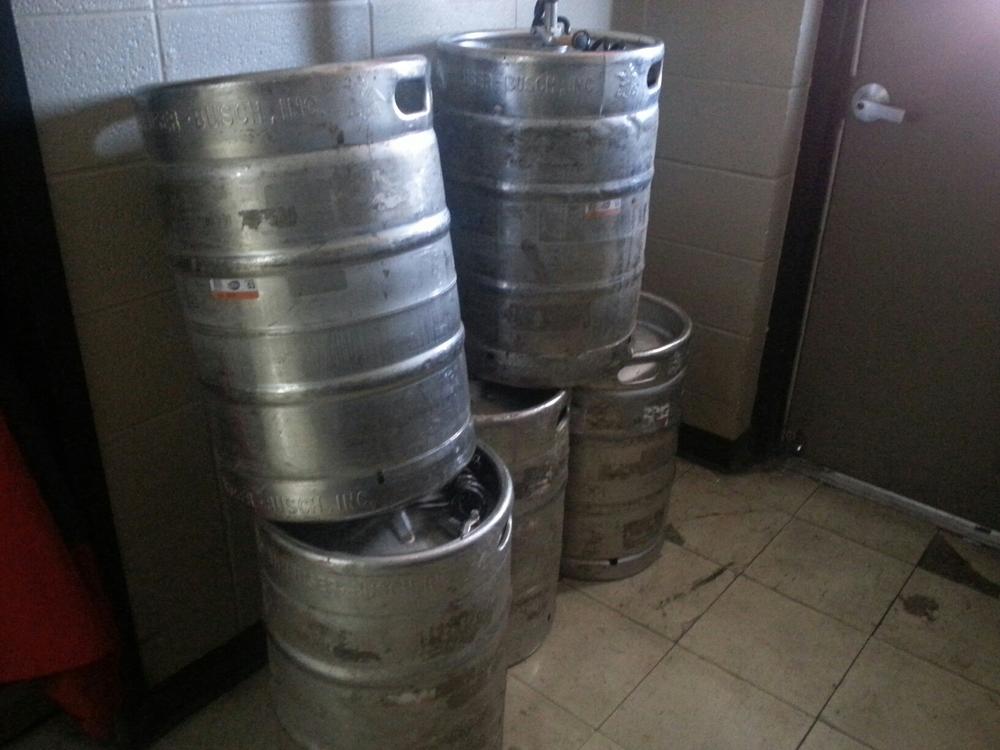 Youth Alcohol Party In Amish Country 7/29 6am
A youth alcohol party in the far northwest part of Livingston County was investigated Monday by the Livingston County Sheriff's Department. Five kegs, mostly empty, were recovered at the party location on private property in a remote area. Parents reported the party to the Sheriff's Office.
Sheriff Steve Cox says the Livingston, Daviess and Grundy County Sheriff's offices met with Amish leaders, as Amish children were involved in the party. They discussed how they can work together.
Cox says the Amish parents and leaders are united in the desire to have the youth learn from the incident. The youth involved were required to clean up the property at the party location that was "significantly" littered with various alcohol beverage containers and other items.
A suspect was also identified as the person who supplied the alcohol to minors and a report was sent to the prosecuting attorney.



Troopers Arrest Trenton Man 7/29 6am
A Trenton man was arrested Tuesday afternoon in Grundy County. State Troopers arrested 44 year old Clinton W Fraizer on two Trenton warrants for alleged contempt of court. He is held at the Grundy County Law Enforcement Center pending the posting of bond.


Honey Creek Bridge Complete 7/29 6am
Honey Creek Bridge is now open and work is complete. The bridge on Highway 13, south of Gallatin was closed July 6th for extensive repairs. The bridge opened briefly for this past weekend, but was closed again Monday and Tuesday as the work was completed.




Bonnie Mae Leakey
A Braymer resident, 84 year old Bonnie Mae Leakey died July 27th in Kansas City. Services are Thursday at 11:00 am at Lindley-Pitts Funeral Home in Braymer, with burial at Evergreen Cemetery in Braymer. Friends may call Wednesday from Noon to 8:00 pm, with family visitation from 6:00 to 8:00 pm at the funeral home. Memorials may be made to North Care Hospice.

Helen Jewel Jackson Campbell
A Trenton resident, 93 year old Helen Jewel Jackson Campbell died July 26th in Trenton. Services are Thursday at 11:00 a.m. at Resthaven Mortuary in Trenton with burial in Resthaven memorial Gardens in Trenton. Visitation is Thursday from 10:00 to 11:00 a.m. at the funeral home. Memorials may be made to the North 65 Senior Center.

Elizabeth Crouse
A Marceline resident, 75 year old Elizabeth Crouse died July 27th in Brookfield. Graveside services are Thursday at 2:00 pm at Masonic Cemetery in Bucklin. Family visitation is Thursday from Noon to 2:00 pm at Delaney Funeral Home in Bucklin. Memorials may be made to Life Care Center of Brookfield activity fund.

Kathleen Winfrey
A Brunswick resident, 89 year old Kathleen Winfrey died July 28th in Brunswick. Services are Friday at 11:00 am at Breshears Memorial Chapel in Brunswick, with burial at Evergreen Cemetery in DeWitt. Family visitation is Friday from 10:00 to 11:00 am at the funeral home. Memorials may be made to the cemetery.

Genevieve Barney
A Brookfield resident, 82 year old Genevieve Barney died July 22nd in Columbia. Services are Friday at 7:00 pm at First Christian Church in Brookfield, with burial at Missouri State Veterans Cemetery in Jacksonville. Family visitation is Friday from 5:00 to 7:00 pm at the church. Memorials may be made to the church. Wright Baker Hill Funeral Home is in charge of arrangements.

Glenna Sue Crawford
A Chillicothe resident, 76 year old Glenna Sue Crawford died July 25th in Chillicothe. Services are Saturday at 10:00 a.m. at Trinity Presbyterian Church in Chillicothe with burial in Edgewood Cemetery in Chillicothe. Friends may call Friday from 12:00 to 8:00 p.m. at Lindley Funeral Home in Chillicothe with family visitation from 6:00 to 8:00 p.m. Memorials may be made to the Mobile Meals or Grand River Harmony Chorus.

Kenneth Richardson
A Brunswick resident, 89 year old Kenneth Richardson died July 27th in Jefferson City. Services are Saturday at 11:00 am at Brunswick Baptist Church, with burial at Elliot Grove Cemetery in Brunswick. A Masonic Service is Saturday at 9:30 am, with Family visitation to follow until 11:00 am at the church. Arrangements are under the direction of Breshears Memorial Chapel in Brunswick.

Mary M. Lounsbery
A Lake Viking Resident, 80 year old Mary M. Lounsbery died July 26th at Lake Viking. Funeral Mass is Saturday at 12:00 p.m. at Mary Immaculate Catholic Church in Gallatin. Visitation will be Saturday at 10:30 a.m. at the church, with a Rosary at 11:30 a.m. Memorials may be made to the church or St. Luke's Hospice. Arrangements under the direction of McWilliams Funeral Home in Gallatin.

Kathryn Elizabeth Crose
A former Carrollton resident, 83 year old Kathryn Elizabeth Crose died July 25th in Independence. A Graveside Memorial Service is Tuesday at 2:00 pm at Wharton Cemetery in Bosworth. Family visitation is Tuesday from 1:00 to 1:30 at Bittiker Funeral Home in Carrollton. Memorials may be made to the funeral home to help with expenses.

-